April 9, 2019
What Makes Aluminium Foil a Manufacturers' Preferred Choice?
,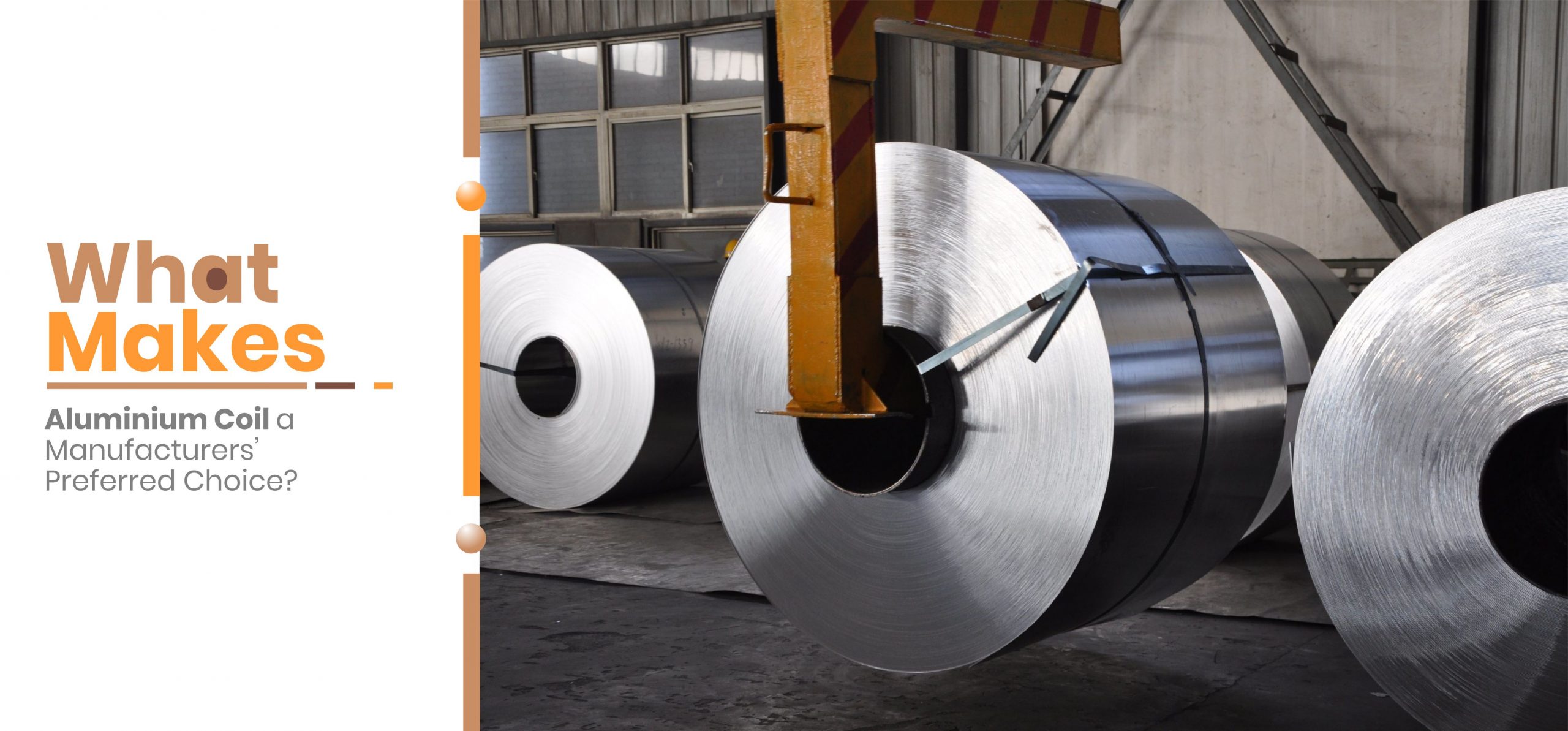 Aluminium foil and aluminium coil both are preferred choices of raw materials for manufacturers across different sectors. Many of them opt for aluminium foil and other raw materials, because of the various advantages that it offers. One of the biggest advantages of choosing aluminium foil as the raw material for the further process is that it is easy to handle and transport. Since aluminium is rolled into coils, it takes up less space – saving up to one-third space as compared to sheets or foils. Secondly, it is easy to load and unload. Besides, it is easy to line aluminium foil instead of stacking it; again, adding to the convenience. The coil is also more stable, and can easily withstand pressure and deformation. All these advantageous features make aluminium foil a preferred choice for manufacturers across the spectrum.
Applications
Aluminium foil is durable, lightweight, non-toxic, recyclable and impermeable to air, water and wind. It also has a high strength to weight ratio and high electrostatic properties. All these and many other features make aluminium foil the top choice as a raw material for numerous applications. Some of the popular applications of aluminium foil are as follows:
Aerospace alloy aluminium foil is widely used in making the body frame, fuel tank, landing gear strut and various other parts of the aircraft. The high-grade raw material is also used in the construction of the wall plates of the spacecraft, forging a ring of rockets, ship parts, etc.
The high-quality alloy aluminium foil is used in making vehicle body structures, car doors, railway trains, subway vehicles, and other automobile parts.
Since it's a good conductor of electricity, aluminium coil is often used in electrical appliances, such as refrigerators and air conditioners. It is also used in wires, panels, conductors and various other electronic components.
Aluminium coil alloy is regularly used in construction and renovation works because of its high strength, high process performance and high resistance to air, water, and wind. It is used in making building structures, doors, windows, decorative patterns, etc.
The packaging industry also makes use of aluminium coil for making cans, bottles, and packing sheets, to name a few.
Aluminium coil is extensively used in decoration, packaging and various other areas.
Besides, innovation and upgrades have diversified the use of aluminium coils, such as its use in the PS version for printing and color coating sheets.
Go for the Aluminium Coil from Virgo Group
Virgo Group of companies is a trusted brand that offers high-quality and innovative products. Its aluminium coil is at par with international standards and effortlessly meets the increasing demands of its clients. The continuous upgrades and process improvements by the company ensure that clients get the latest products with better features. Hence, one must source the best-in-class Aluminium foil from Virgo Group.