February 19, 2019
Virgo PVC Sheet for Furniture Is Perfect to Beautify Your Interiors
,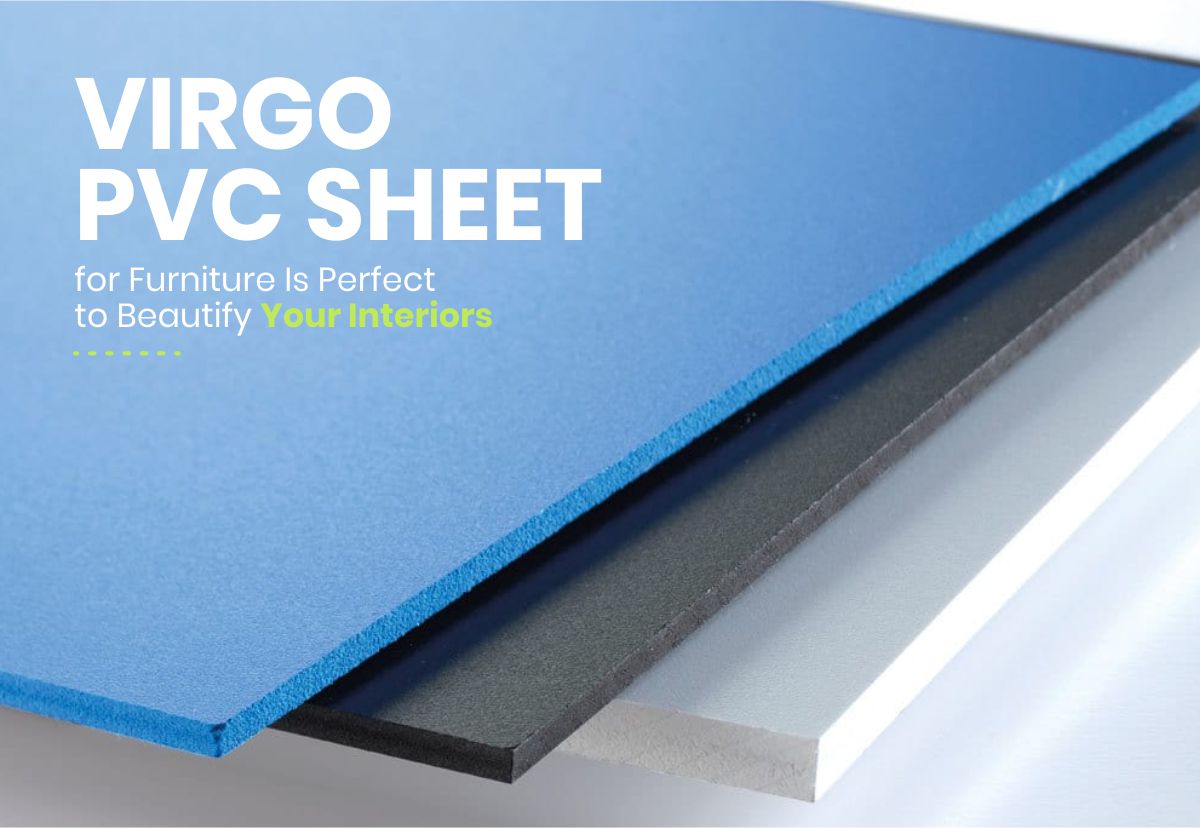 One of the biggest challenges of decorating your home or office is choosing the right furniture without compromising on style. You would obviously want something that complements the existing interior of your home or office, and what can be better than PVC sheet for furniture. While looking for PVC laminates sheet, you will be spoilt for choices as PVC laminates are available in a range of designs, colours, patterns and textures. Also, there are a large number of PVC sheet manufacturers in India. However, if you are looking for the best option, then choose PVC laminates India from the house of Virgo Group. We are one of the leading PVC sheet manufacturers in India; we offer you a variety of colour options and textures to help you make your home or office look beautiful and appealing. You can choose from our amazing range of Sparkling Solids and Patterns. We boast unique colours and patterns, such as Fruit Ink, Burst Golden, Purple Verve, Twilight Zone, Metallic Filigree, Blue Valette, and Gold Modello. No matter what you are looking for, you will find the PVC laminates sheet of your choice at Virgo.
Features of PVC Laminates Sheet
More and more people are opting for PVC laminates sheet. It comes in attractive designs. Its beneficial features are as follows:
High Quality
Perfect Finish
Water Resistant
Corrosion Resistant
Stain Resistant
Borer Resistant
Termite Resistant
Environment Friendly
Easy to Clean
Very Affordable
Harmful Emission Free
90° Flexibility
Best Feature of Virgo's PVC Laminates Sheet
One of the best features of our PVC laminates sheet is the 90° bendable technology that enables it to cover the edges and give a perfect finished look. Due to this, your furniture doesn't have harsh, unfinished and cheap looking edges. This is achieved through a simple tool called V-Groove Cutter. With the help of this cutter, you can make a groove of 0.3 mm to 0.5 mm and easily bend the PVC laminates sheet up to 90°. Thus, by choosing Virgo 90° bendable PVC laminates India, you will get stylish and aesthetically designed furniture without any hassle.
Things to Keep in Mind
There are a few things that you need to keep in mind during the application of the PVC laminates sheet. Although it is easy to apply, make sure you don't use heat activated adhesive, and the substrate should be smooth and clean, i.e. without any dust, chips, grease, wax or any other foreign particles. Also, make sure you use proper tools to cut, route and drill as well as to bend the PVC laminates sheet up to 90°. In case the blades are not sharp enough then burrs may occur during the cutting process or if you don't use smooth file then edges won't be smooth. Moreover, though PVC laminates India is easy to maintain, you should never use cleaning solutions with acids, alkalis or abrasive. Besides, remove the protective film after the installation and avoid exposure to sunlight. Keeping in mind these few tips would ensure that you get the desired result on using the PVC sheet for furniture.
Choose Only Virgo PVC Sheet for Furniture
With the latest interior trends focusing on PVC sheet for furniture that is durable and easy to maintain, it is no wonder that you will easily find many PVC sheet manufacturers in India. But choosing the right PVC laminates sheet is crucial for executing your interior idea with perfection. Finding high-quality PVC laminates India is not daunting if you choose our Virgo Group. We offer a huge variety of high quality and very affordable PVC laminates sheet in 1 mm thickness that can be easily used for making beautiful furniture. Besides, due to its formability, thin PVC foils are often chosen for membrane applications. With such versatility and attractive designs, Virgo's PVC laminates sheet range has gained immense popularity and made us one of the top PVC sheet manufacturers in India.