February 22, 2019
PVC Modular Kitchen Is What Every Household Needs!
,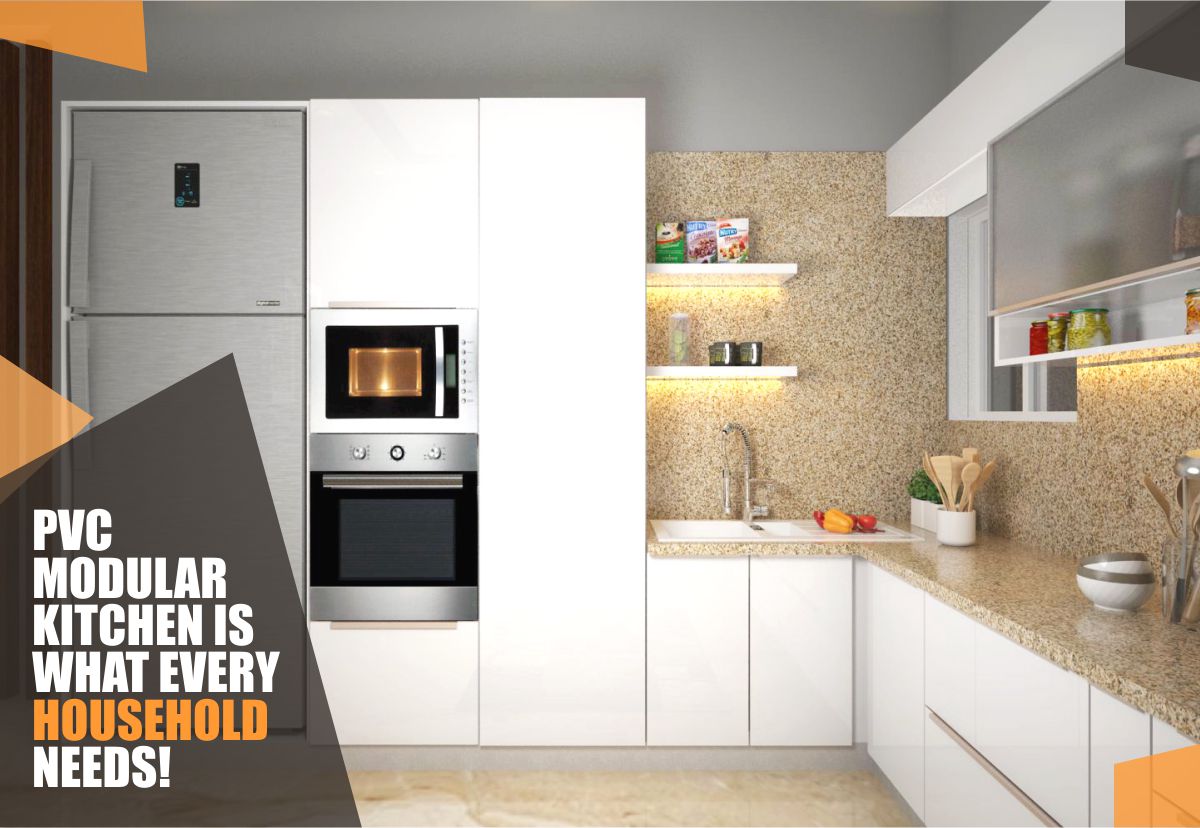 Every day, your kitchen cooks magic! Let the ambiance be magical with great décor! PVC laminates for kitchen make your kitchen ambiance magical!
A comforting kitchen is one of the most vital corners of your sweet home, and if you use PVC laminates for kitchen, you are really doing the most imperative thing to bring about great kitchen décor in the house. The days have passed when a great décor demanded a hefty investment; now is the time when you can get the strength and beauty added to your kitchen with a pleasing pocket. Installation of PVC laminates is easy. It is also a very affordable option as compared to any other material. It also gives a very classy and modernized look to your kitchen.
What Makes PVC Laminates the Best Choice for Your Kitchen?
The following aspects make a PVC modular kitchen the best choice:
They Are Highly Affordable: Installing PVC laminates for the kitchen doesn't cost you a fortune! In fact, it is a very affordable option, and costs you almost half of the money you would otherwise be spending on tiles.
They Are Waterproof: While working in the kitchen, it is common to use water every minute. So, chances of humidity & moisture increase. To curb this, you might think of installing floor as well as wall tiles. Tiles are very expensive both in terms of installation and maintenance. So, is there a better option for this? Yes! Investing in PVC laminates for the kitchen would be a better choice, as they waterproof, and they are much cheaper than the tiles. They help you keep the humidity as well as the moisture out of your kitchen, and your kitchen would remain in excellent condition for a very long time.
They Last Long: Upon installation, the PVC modular kitchen will help you breathe easily for many years. Maintenance won't be a problem for a long time. You can be rest assured that nothing will happen to the PVC laminates for many years.
They Are Resistant to Scratches: You can wash and wipe them; PVC laminates are resistant to starches, and their smoothness & shine lasts for a long time.
It Is Easy to Clean Them: Unlike the wooden kitchen cabinets, PVC modular kitchen is waterproof. So, their cleaning is much easier. You can wash and wipe the surface using a wet cloth.
They Are Available in Many Designs & Patterns: PVC laminates come in many colors; have many different designs; and are available in a number of patterns. You will be pleased to see the variety! It is a pleasure to select from such a wide variety; you are spoilt for choices.
They Are Cost-Efficient in Terms of Maintenance: Kitchen maintenance after any crack(s) on wood or tiles will cost you a decent sum of money. On the other hand; if you have a PVC modular kitchen, then the maintenance cost of these PVC laminates for kitchen is much less as compared to wood or tiles. It is rare though; but even in rare cases, if the maintenance need arises and something happens to your PVC modular kitchen, it won't cost you much; their repair is easy and affordable too.
Virgo Group for That Ultimate Kitchen Décor!
You may find many companies providing PVC laminates for kitchen, but we, at Virgo Group, do it with a difference! We take pride in being one of the most leading names today amongst the manufacturers of PVC modular kitchen. When you are at Virgo; you will be spoilt for choices as our design palette is varied; we provide an umpteenth number of designs, patterns and colors for all types of kitchens. If you buy PVC laminates for kitchen from our Group; then rest assured that you made the best choice!