March 18, 2019
Your Kitchen Deserves the Best Look – Embellish with Kitchen Laminate Today
,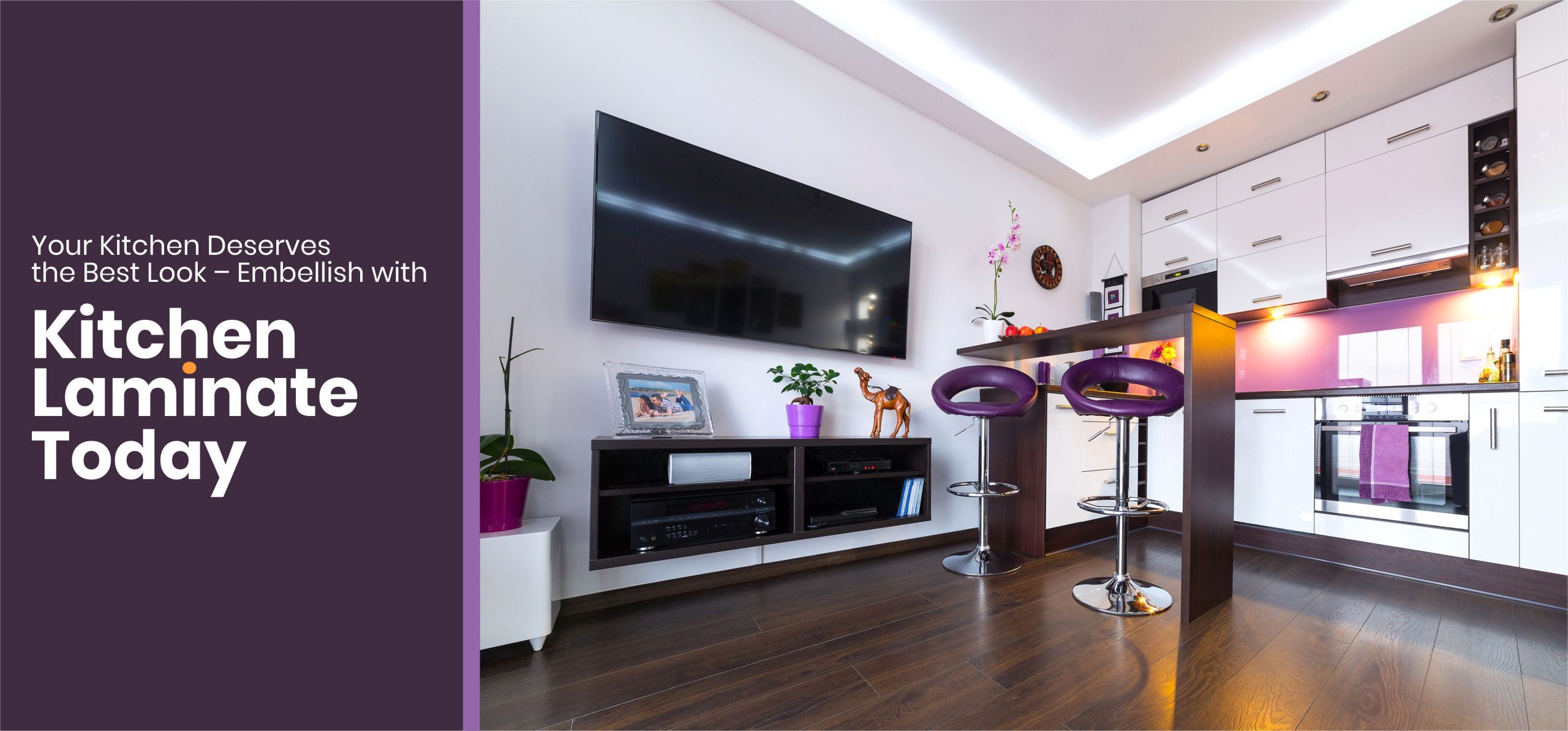 Kitchen of a house resonates with the taste of the residents. How a person handles his kitchen décor shows the taste and style that he carries. For this very reason, while thinking about a kitchen renovation, the first thing that comes in your to-do list should be the kitchen laminate. There are various types of decorative laminates available in the market. A wise selection could bring out the best look for your kitchen that would add stars to your personality.
Why Kitchen Laminate?
When it is time for the decoration or maybe a renovation, we always look for something that is stylish, long lasting and in trend. Besides being durable, kitchen laminate is such a furnishing that comes in myriad colors and styles and can be customizable. All decorative laminates that we see and use in our kitchen today are highly durable and do possess moisture balance capacity. The material is highly resistant to changes in moisture level in the kitchen round-the-clock. Not only they give durability to the kitchen walls and cabinets; they are super easy to maintain. You can always wipe away dirt, splashes, and grease marks; leaving them as clean as new forever. The wear and tear rate of the best laminates in India is so less that you have to re-install another only when you wish to change the style. Starting from wood look laminates to the most stylish ones, HPL laminates are available in various styles today. Whatever you select, if it does not satisfy your style, then the total investment goes in vain. Your liking and preference in terms of kitchen laminate can always be turned into reality when you consider decorative laminates.
Types of Kitchen Laminates in the Indian Market
Indian market today has highly upgraded laminate varieties to widely suit your preference, and give your kitchen the most desired look that you have always wanted.
Colorful laminates hold a secure position in the group of decorative laminates. They impart that vibrant look to the kitchen that brings in life to your daily monotonous activity.
Best laminates in India also come in glossy styles, which will impart a classy look; turning your regular kitchen into an elegant and luxurious space of your house.
Matte finish HPL laminates or decorative laminates bring into your kitchen space that elegance along with sturdiness. These are one of the strongest and low-maintenance laminates available in the Indian market.
Wood is another most classy material when it comes to furnishings. And when a wooden laminate is used for the kitchen, you can assure that every onlooker will praise your choice.
Styles in decorative laminates have not ended here. Metal finish laminates are now out in the market. Not only in style, but these are also one of the best laminates in India that turn your kitchen space into the most modern looking area of the house; and at the same time, imparts that classy look to your kitchen. They come in all the shades of Rose-gold, Silver, and Copper.
Even if you have your kitchen laminate selected from best laminates in India, you should make sure that it is not exposed to water or moisture for a prolonged period. Being a leading provider of the best laminates in India, Virgo holds a prestigious position, catering to all types of customers. This is only because they provide the best choices in terms of the most trendy and cost-effective kitchen furnishing options.