March 14, 2019
Looking for the Best Interior Furnishings? Marine Plywood Can Be Your Answer!
,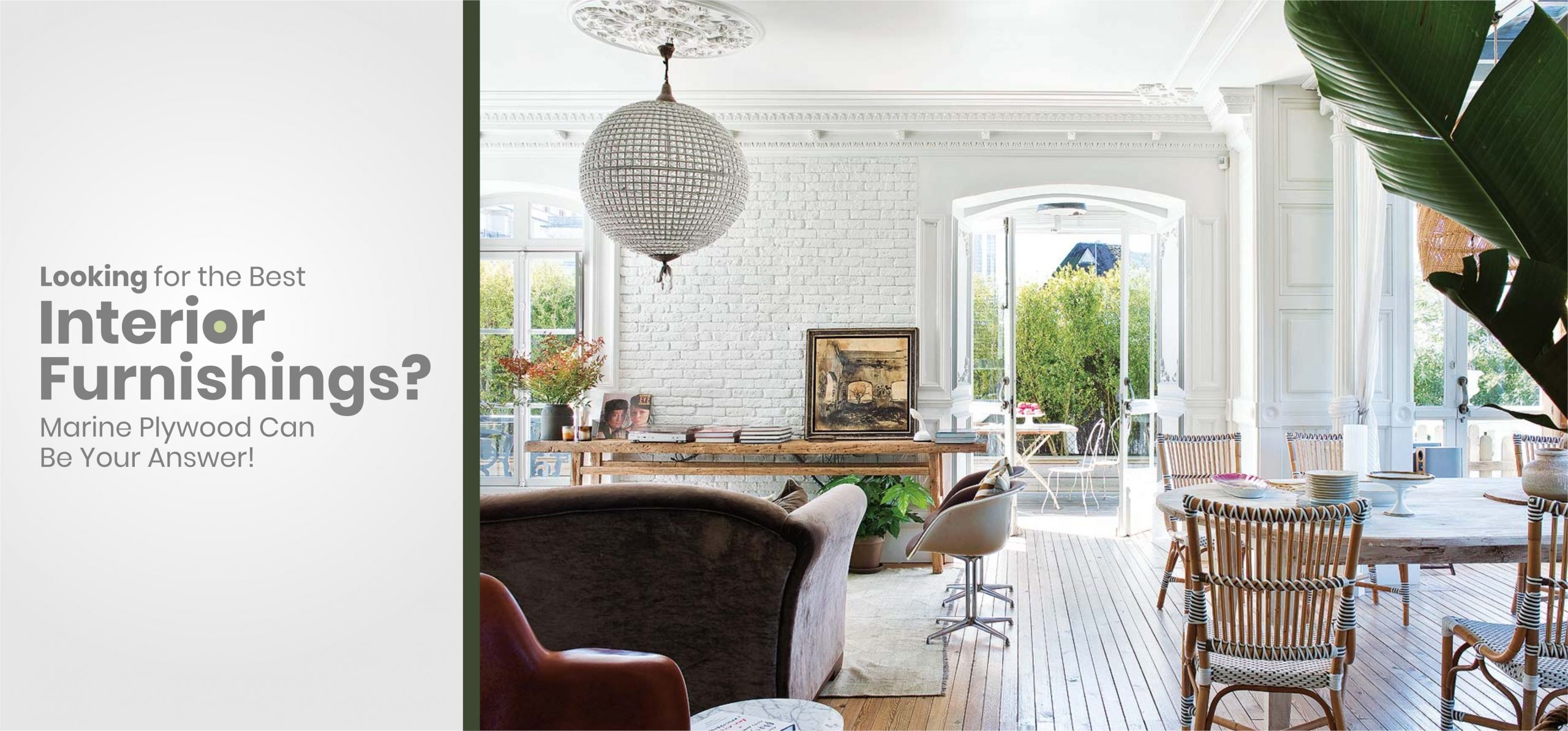 Home is not only for a stay to many, but a matter of pride and prestige also these days. Wooden finish to an interior gives a superclass look under any circumstance. But the worst thing about wood that first comes to our mind is the durability factor of wood when it comes in contact with water. The way out from such a hazardous situation is marine plywood. Plywood manufacturers throughout the world bring you numerous types of plywood, from which marine plywood stands tall in the competition.
The only reason is Marine plywood is one of the most flexible plywood options, because of its extensive benefits as a plywood flooring material. As the name suggests, marine plywood is used in marine applications; and thus, it is most obviously water-resistant. An outstanding capacity of moisture fighting makes this type of plywood the preferable choice, not only for flooring or interiors but also for exterior furnishings as well.
Another solid point of this plywood is that the outer layer is outrageously strong and dense. This quality allows the plywood to be a dent or break-free even when hit with some heavy material. When the products from this plywood are subject to maximum wear and tear, you don't need to change it since its water resistance provides it with a tougher characteristic.
Marine Plywood
Plywood flooring is one that is preferred in most houses these days, because of its higher tenacity and moisture retention capacity. Being flexible plywood, marine plywood gives the flooring the finest finish from every edge and corner. The sturdiness, along with its beauty, makes marine plywood the only material to be used in home flooring in many places. Apart from durability, this plywood is very flexible, as it allows the finest curves and bends to be formed quickly to give the best-desired look to your interiors. Plywood flooring is made easy with the use of marine plywood because of its flexibility in nature and of course the durability factor.
Why Use Marine Plywood?
Even the best quality plywood can stand cold water for a maximum of 24 hours only without any effect, which is one strong reason why marine plywood is preferred over any other plywood option. Marine plywood can remain in contact with water of any temperature for several hours and yet not get affected a bit. In marine plywood, the moisture never gets the scope to settle on the surface since the special glue used in it stops it from doing so.
Get Your Marine Plywood from the Ideal Source!
While selecting plywood for your interiors or any other use, high-quality plywood should always be chosen since low-quality plywood is highly prone to deformation, bends or veneers that come apart. Virgo is such a company that provides 100% genuine and high-quality marine plywood, which gives you that perfect classy look that will become your pride!