January 25, 2019
Choose Your Pick from the Best High Pressure Laminates Manufacturer
,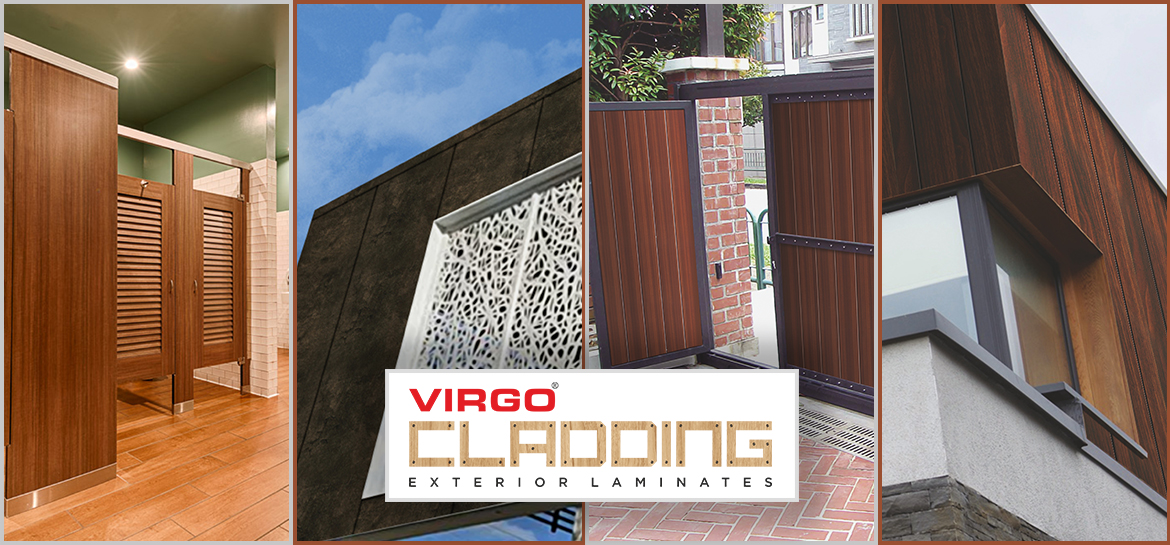 If you are looking for good options for your countertops, tabletops or cladding, the chances are that you may come across the term 'laminates' or 'high pressure laminates'. They are used everywhere in interior designs like tabletops, countertops, cabinets, furniture, and flooring. The high pressure laminate exterior cladding is also the preferred choice due to its durability. Some of its superior benefits like high quality, heat-resistance, and affordability make it the ideal choice for leading applications.
How Is the High Pressure Laminates Sheet Made?
Multiple layers of Kraft paper are saturated with phenolic resin. Before pressing, a layer of printed décor paper is placed over the top layer of Kraft paper. This is to obtain the required pattern, color, and texture. This combination is fused together under heat and pressure. Note that the heat applied is more than 1,000 PSI. The phenolic and melamine resins are thermoset plastic that aid in the bonding process. During the ongoing curing process, the resin is transformed into plastic by cross-linking. Thus, the output is a single, solid, and rigid laminated sheet. The thermo-setting process, due to the resins, creates a strong and irreversible bond resulting in high pressure laminates that are sturdy and durable.
High Performance High Pressure Laminates
The high pressure laminate sheet can be post-formed to suit certain requirements. This way they mimic more expensive stone installations. By applying heat and restraint to the high pressure laminate sheet, curved edges can be obtained. The texture like the rough finish is also obtained by sanding off the sheets. The post-forming increases the aesthetics of the high pressure laminate sheet. When used in combination with MDF, the high pressure laminates can improve physical performance like loading.
What Are the Benefits of High Pressure Laminates?
Variety: The high pressure laminate sheet is available in myriad hues and patterns. You will have absolutely no problems finding a good match with your choice of high pressure laminates to suit your preferred color scheme and style. You can just enhance an existing structure or completely design a new surface; the high pressure laminates provide you endless possibilities.
Easy Maintenance: When you purchase superior quality sheets from the best high pressure laminates manufacturer, you can be assured of their quality. Moreover, they offer hassle-free maintenance. Any stains can be easily wiped using a clean sponge or a soft cloth. Even in the case of high pressure laminate exterior cladding, where they are exposed to the outside dirt and grime, they can be super-easily maintained.
Easy Installation: The high pressure laminates are flexible and can be easily bent. The installation work is easy and does not require much effort. So innovative designs can be incorporated into the décor and the high pressure laminate sheet can be used for creating unique and innovative patterns.
Low Cost: Imagine the cost if you are to design your wall or flooring with timber. Not only does it cost more, but is hard on maintenance. But with the high pressure laminates, you can complete the entire interior decoration, furniture, cabinets and counter tops in less money.
Durable: The high pressure laminates are durable, heat-resistant, and chemical-resistant. So, you can install them anywhere in the interior of your homes in kitchens, bedrooms and living rooms. Even the high pressure laminate exterior cladding is durable and can withstand adverse weather conditions and still appear shiny after many years of use.
Get Yourself Acquainted with the Best High Pressure Laminates Manufacturer
Our Virgo Group has been at the forefront of manufacturing top-notch high pressure laminates that come in a variety of colors, textures, and patterns. We offer high pressure laminate sheets that are durable and affordable.
Visit any of our dealers today and explore the wide range of design possibilities from our superior high pressure laminates.