April 2, 2019
Aluminium sheet is the Go-To Renovation Option
,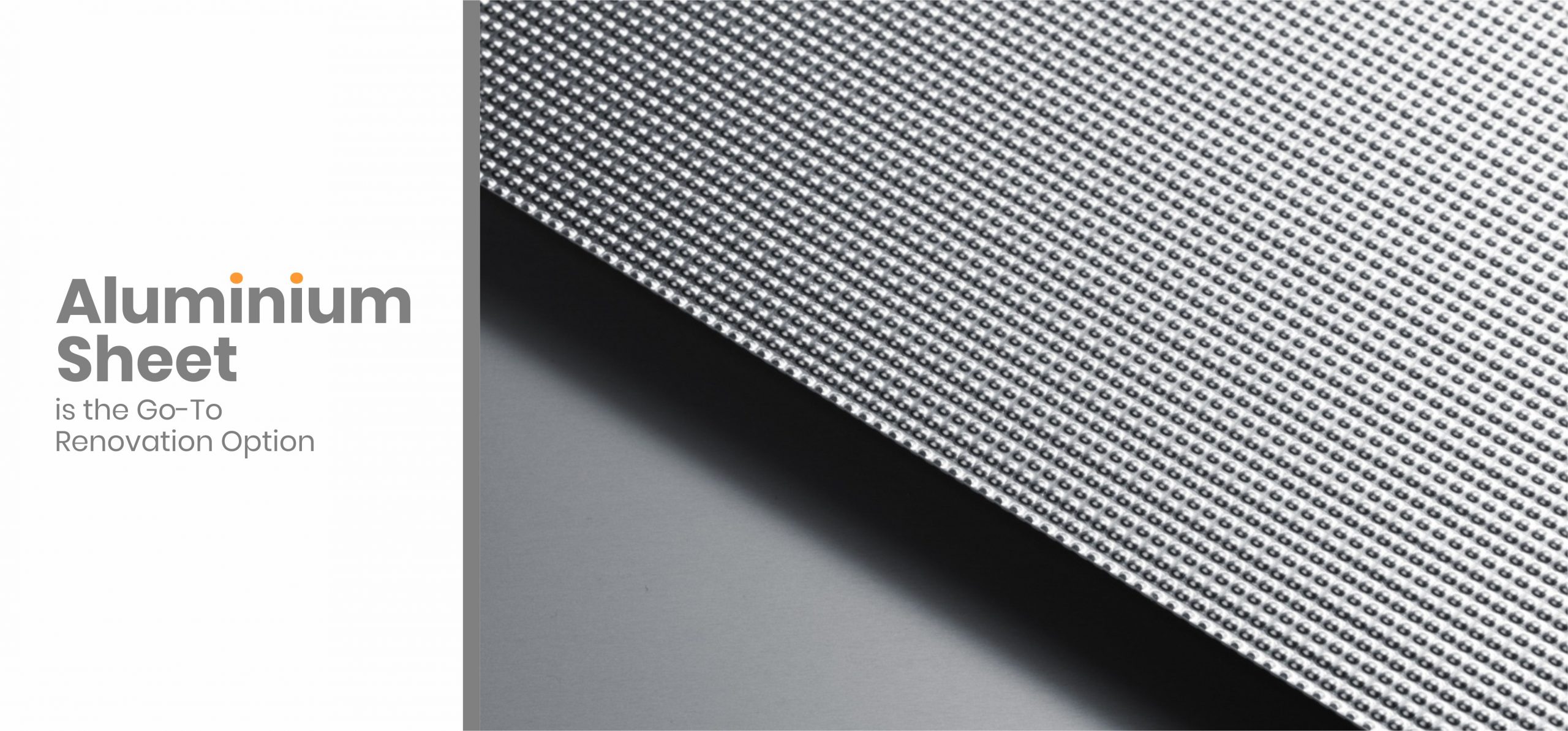 Aluminium – The Wonder Metal
Even though we don't realize it, Aluminium has become omnipresent, be it home, office or vehicles. The metal is being used extensively in different forms, such as Aluminium roll and Aluminium roofing sheets, because of the many benefits that it offers.
This extremely versatile metal scores over other metals in many aspects! Some of the advantages of using Aluminium roll, Aluminium roofing sheets or any other Aluminium product are that they are lightweight and corrosion-resistant. Other advantages are reflectivity and ductility, strength, electrical and thermal conductivity, and non-toxicity, to name a few.
The biggest benefit that this wonder metal offers is that it is recyclable. So, the Aluminium roll, Aluminium roofing sheets, and other Aluminium products can be easily recycled without the metal losing any of its properties. Besides, there are no proven health hazards associated with this metal.
Renovate in Style with Aluminium
In case, you are planning to renovate your home or office, the best choice would be Aluminium. You can opt for Aluminium furniture that enhances the aesthetic of any place. You can easily find beautiful chairs, lamps, picture frames and decorative panels for renovation. More and more people are using Aluminium garden furniture that is appealing as well as sturdy, in addition to being lightweight and corrosion-resistant.
You can choose garden chairs, tables, seats, benches and other furniture made up of long-lasting Aluminium roll that can be easily melted and cast in innovative forms. Besides, you can replace the old wooden window frames with sleek and stylish Aluminium window frames.
These are available in a variety of colors so there will be no problem in finding a good match to complement your home décor. Furthermore, the easy to use, economical and durable Aluminium roofing sheets are increasingly being used in roofing garden studios, workshops and even home offices instead of other metals. Aluminium roofing sheets are lightweight, strong, robust, easy to install, and durable.
One of the main reasons why people choose Aluminium sheet for their home or office is that it is one of the most energy efficient options. It helps in keeping the place cool during summers; and thus, save up to 40% of the electricity bill as less air conditioning is required. Moreover, Aluminium roofing sheets provide excellent insulation during the cold winter months; and thus, save heating costs as well.
Choose Wisely
Though you may be inundated with offers from companies that provide Aluminium roll, Aluminium roofing sheets, etc., you need to choose wisely. You can always opt for aluminium products from the Virgo Group as they are of optimum quality and competitively priced. The company offers a range of products, including Aluminium roll, thin foils, coils, and Aluminium sheet, to meet your requirements without any hassle.