August 24, 2021
4 Best ACP Sheet Ideas for your Corporate Office
,
,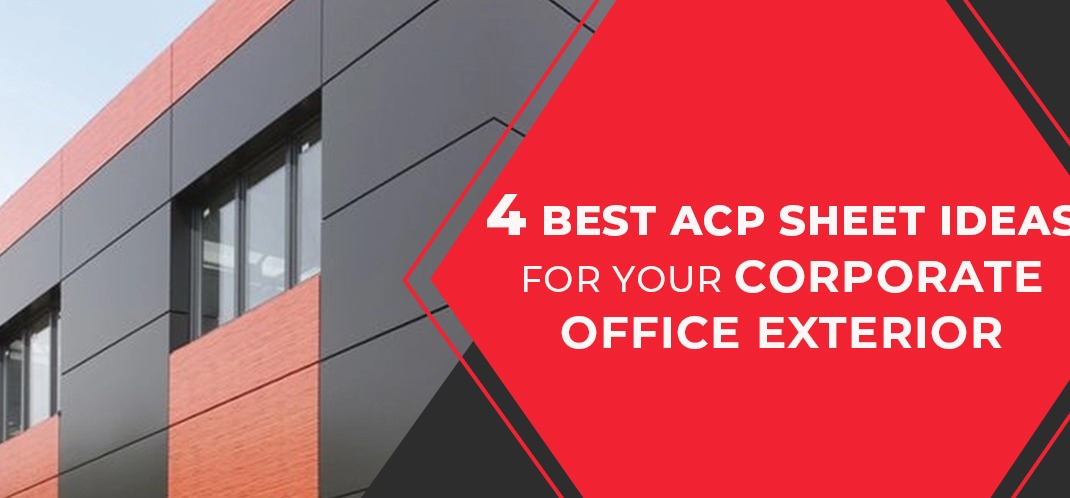 We have said it before when it comes to the corporate office, first impression is the final impression. Exterior & Interior, your office must be the living embodiment & representation of your work culture & professionalism. A dull office is sure to leave your clients unimpressed and this impression may affect their view of the quality of your work.
Office decor is not a recent trend, it has been around for decades but the design industry has always cried out for a game-changer that came in the form of ACP sheets. You are bound to find most corporate properties cladded with ACP sheets
The creative outlook of these ACP Sheets is irresistible to architects galore. Virgo ACP has a wide range of ACP sheets exuding in style & quality.
Without further ado, let's dive into our list of best ACP sheet designs for your corporate look;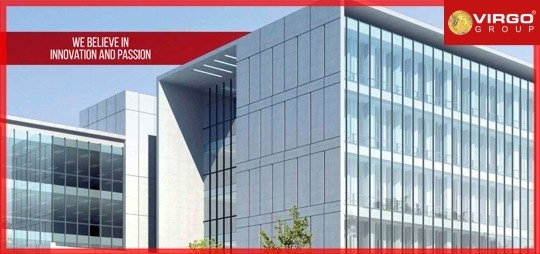 Keep it simple with Metallic
The most extensively used ACP texture for corporate exteriors, Virgo ACP: Metallic sheets are befitting for those remaining to stay simple but modern. A part of Virgo Alfa series, our Metallic feature is sure to blemish your corporate exterior with aesthetically pleasing lamination.
Sleek classy touch of Marble
This is for the ones who have an exquisite taste of class. Nothing beats the smooth texture of marble to be felt in your palms but the bummer here is that the cost of pure marble cladding is significantly expensive. But worry not, this is where Virgo ACP with stone finish takes the responsibility to fulfill the desire of marble enthusiasts. They are designed to replicate the identical aesthetics of marble cladding which look & feel the same With Virgo Marble texture finish, you are sure to create an impression of a corporation brimming with professionalism.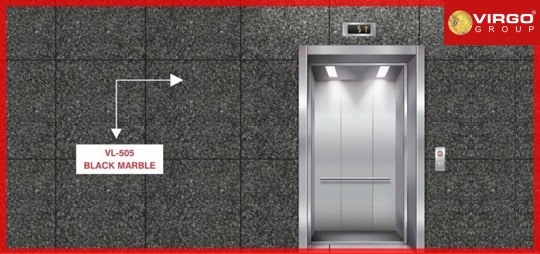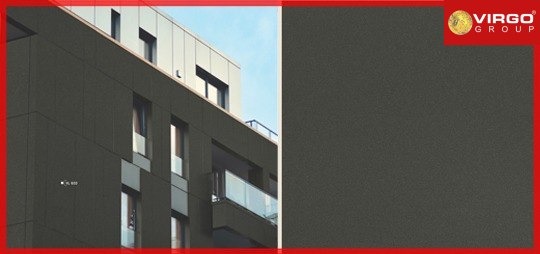 Lavishing look with Virgo Sand
Now, we are dwelling into the category which is not just about aesthetics but who want to create an impression of an elegant corporate life. The rich texture finish of Virgo Sand series is unmatchable and is preferred by those who aim to create the maximum impression possible.
The soothing texture finish of Virgo sand series represents the embodiment of corporate life which means business and do their work with full dedication.
Embrace the look of nature amidst urban population
No denying the fact that whatever humanity makes in their lifetime, nature will always trump us to remain superior in beauty. There's just something about the wooden aesthetic which is alluring to human eyes. Maybe it is just a sight for sore eyes tired of seeing concrete and stones around it. Modern, Stylish, Classy or Simple, you can pull off any desirable look with the Virgo xHPL collection of diverse wooden textures. 
The texture finish of these ACP sheets are sure to make your corporate building stand out and captivate the gaze of the masses.
So, these were our picks for the best ACP design ideas to have for your office. Although, we definitely trust that maybe your mind can come up with even better ideas from our wide range of ACP sheet collections.